If you have been spotting more Ford and Toyota trucks on the Blackfoot, Idaho Falls, Pocatello, and Rexburg streets, it's not a surprise. These brands are known for putting out some pretty impressive models, allowing drivers to have many options when it's time to buy or lease. But when it comes to the hard-hitting F-150 and Tundra, how do they look side-by-side?
Tadd Jenkins Ford is here to show you in our Ford F-150 vs. Toyota Tundra comparison. We took these full-size pickups and put them to the test, so you can find out which one is better for your duties. Who will become the victor in this head-to-head? Keep reading to find out.
2019 Ford F-150 vs 2019 Toyota Tundra Engine Lineups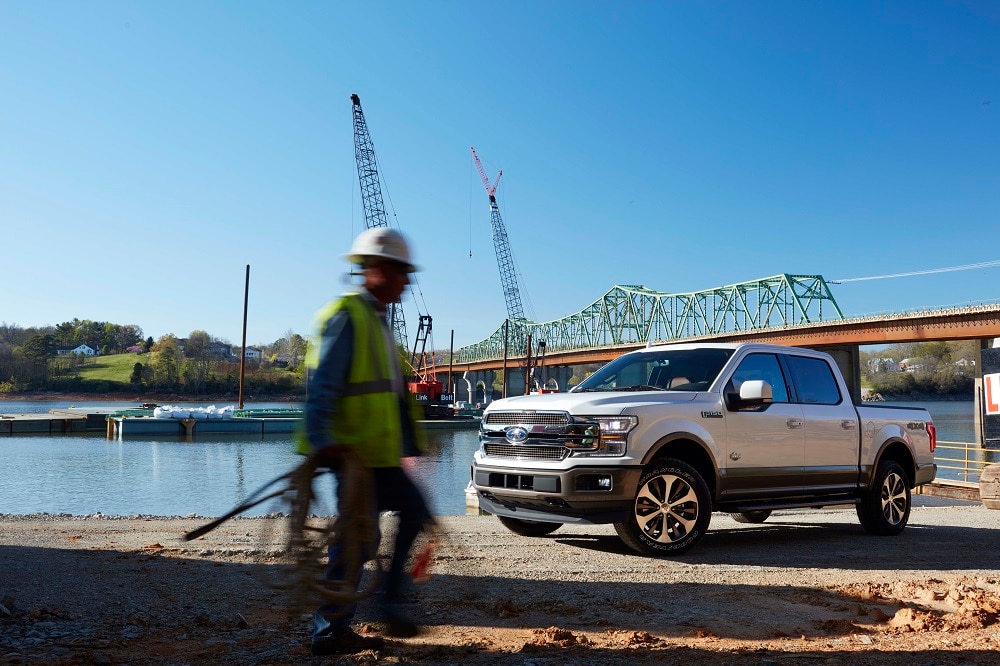 Trucks are all about power so finding the most robust option is a popular to-do. Luckily enough, the Ford F-150 gives you a whopping six engines to choose from in their impressive powertrain lineup. On the other hand, the Toyota Tundra only presents you with two engines.
If you're looking for an engine with outstanding horsepower, the 2019 F-150 offers the High Output 3.5L EcoBoost® V6. This gives you a vigorous 450 horsepower. You can also choose the 5.0L V8 powertrain for a still-impressive 395 horsepower. Horsepower is quite less in the 2019 Tundra with the highest coming in at 381 on the 5.7L V8 engine. However, most of the Ford F-150's engine options top this.
Maybe torque is more important in your ride. The Toyota ups the game slightly in this arena offering a max of 401 lb-ft of torque in their 5.7L V8 option. But, Ford does power the best. With the High Output 3.5L V6, you can receive an incredible 510 lb-ft of torque. To further impress, five out of the six engines for the F-150 reach a torque that is 400 lb-ft or higher.
Toyota Tundra vs Ford F-150 MPG
Though strength under the hood is significant, fuel economy is equally as important. You may think with great power comes lessened efficiency, but these models are here to tell you otherwise.
The Tundra offers an EPA-estimated 15 city/19 highway MPG. However, on most models, it is reduced to a lower, EPA-estimated 13 city/18 highway MPG. With these trims, you might be visiting the gas station more frequently than wanted.
Then we have the F-150. Though its power tops the charts, it still gives drivers excellent efficiency, allowing you to fill up the tank less. The highest fuel economy for the Ford pickup comes in at a remarkable EPA-estimated 22 city/30 highway MPG! Even at its lowest MPG rating of an EPA-estimated 15 city/18 highway MPG (which is only found with one specific configuration), it's still on par with the Tundra's highest MPG ratings.
Tundra vs Ford F-150 Towing Capacity & Payload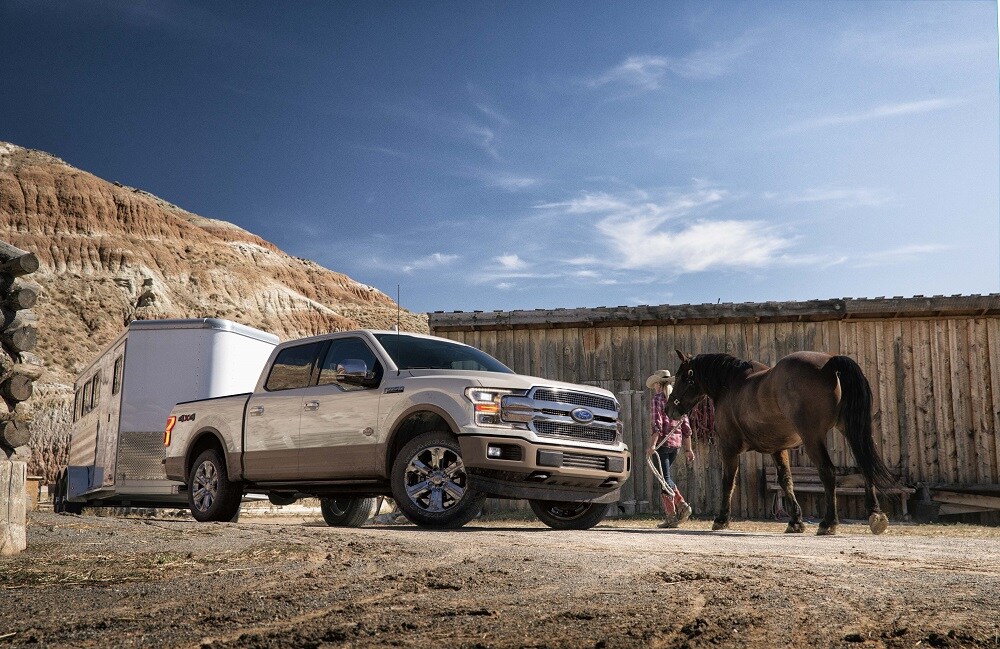 Combine the efficiency and power of these trucks and what do you get? The ability to tow massive amounts. If you go with the Toyota Tundra pickup, you will receive a max towing ability of 10,100 pounds. Add that on to a max payload of 1,660 pounds and you have yourself a sturdy truck.
But, because of the pure robust strength under the hood of the Ford F-150, you're going to get even more. It proudly boasts Best-in-Class ratings for both towing and payload capacity. With this model, you'll be able to trailer up to 11,500 pounds and haul up to 3,270 pounds. Now, that is just hard to beat.
Ford F-150 vs Toyota Tundra Verdict
Though the Tundra is a fine truck, it doesn't compare to the amazing power, efficiency, and capability the 2019 Ford F-150 brings to the table. Maybe that is why it is named America's Best Full-Size Pickup? But, you'll have to see for yourself to know if it's truly right for you.
Drivers in the Blackfoot, Idaho Falls, Pocatello, and Rexburg areas can schedule a test drive at Tadd Jenkins Ford today. When you're ready to experience this truck firsthand, we'll be waiting!